Barber Pods – A fresh and unique approach to your local barber service
We all need to pop out for food, right? You are probably a regular visitor to the supermarket – it's a chore you could probably do without. But what if you could combine it with getting a fresh new haircut? Would that make it worth the trip?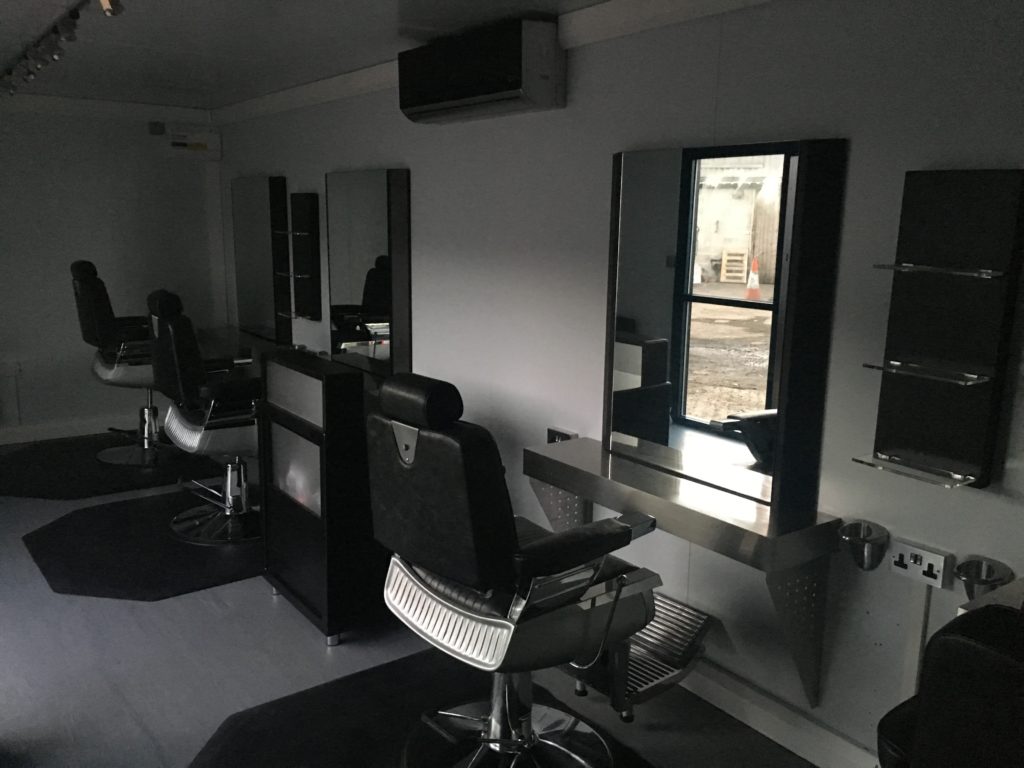 Barber Pods are a new concept in men's grooming – a portable pop-up barbers that is situated in convenient locations such as your local supermarket carpark.
The Barber Pod-A Great Cut at a Great Price
The Barber Pod is a revolutionary new way for men throughout the UK to get a great haircut quickly and conveniently. Let's face it, we are a country on the move. We are always in a rush and no matter how much we get done, there is always more waiting for us at the end of the day. This makes finding time to get a haircut difficult, if not impossible. The Barber Pod understands this and has created an innovative way for men to stop in and get a haircut almost any time.
What is The Barber Pod?
The Barber Pod is the UK's newest and most innovative place where men go for a great cut in a modern, state of the art setting where convenience is our top priority. We offer locations that are close to where you are and that offer plenty of parking giving you an easy and quick way to get your haircut by a professional stylist. The next time you need a haircut, step out of the ordinary and into The Barber Pod.
Our portable pop-up barber pods are situated in convenient locations such as your local supermarket carpark. The Barber Pod, with locations in Peterborough, Serpentine Shopping Centre, Hampton Hargate and more coming soon, is the perfect choice for a great haircut at an affordable price without the hassles of waiting in line, driving around for hours to find parking or having to schedule your day around someone else. We make it easy for men to get their haircut by a professional after work or while running errands. With locations near you, The Barber Pod is always there when you need us and we stay open late so you can stop in anytime.
How Does It Work?
Getting a great haircut is easy with The Barber Pod. We are conveniently located near shopping malls, city centres and anywhere busy professionals are. When you see one of our mobile kiosks, just choose your favourite parking spot, grab a ticket and within just a few minutes, one of our attentive stylists will be giving you the best haircut of your life. Our team will even send you a message when one of our stylists are ready for you so you can carry on with your day.
Choose The Barber Pod today and be a part of the most advanced mobile barber shop service in the UK. Our professional staff is standing by to serve your needs and to give you a great haircut.